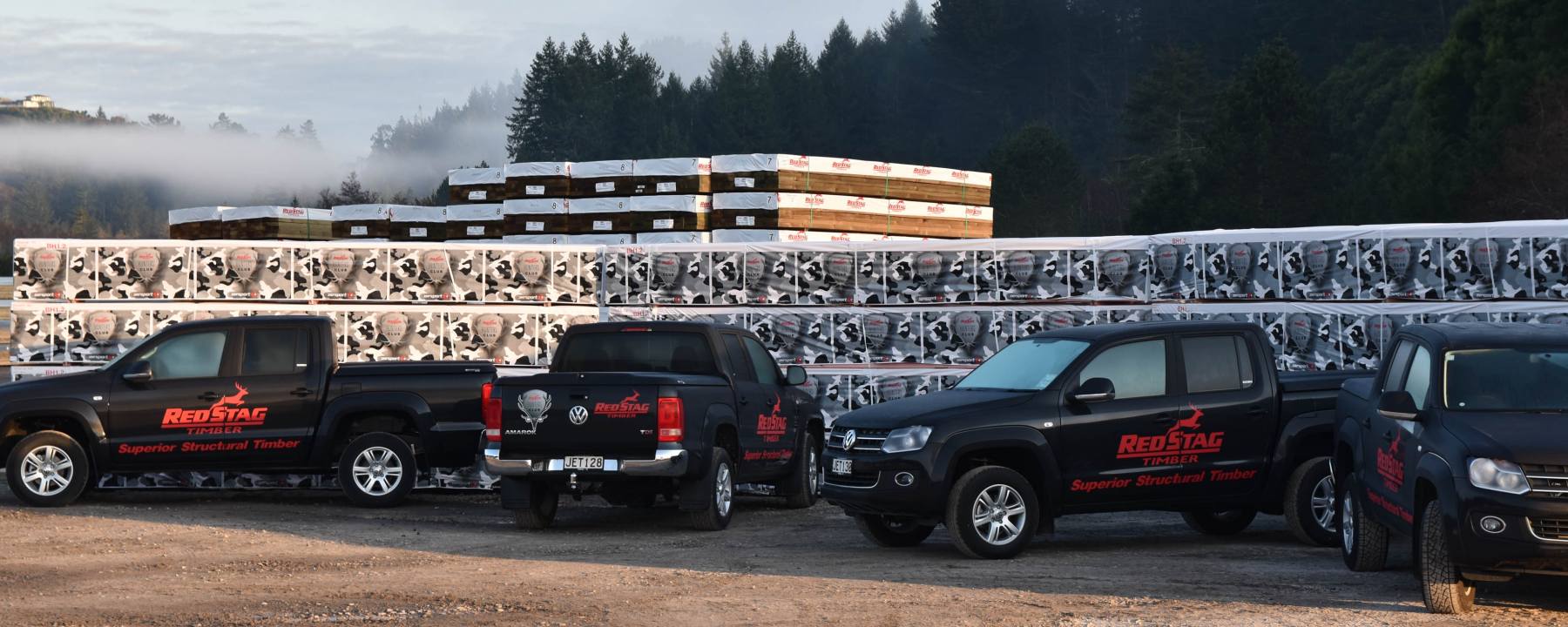 Red Stag Timber is New Zealand's largest sawmilling site, with associated timber processing operations for kiln drying, planning, treating and remanufacturing. Currently producing over 550,000m³ of Radiata Pine and Douglas-fir lumber per annum, resulting in an annual turnover of over NZ $220 million, Red Stag Timber employs approximately 350 staff; the largest private employer in the Rotorua region. Red Stag Timber supports local community groups and events to promote healthy lifestyles and scholastic or athletic achievement.
Red Stag Timber has a long-term commitment to further developing its product range and market base. With a particular focus on structural timber building products, Red Stag Timber partners with PlaceMakers, Independent Timber Merchants (ITM) and Mitre 10 Mega stores across New Zealand to supply builders and DIY homeowners. Red Stag Timber also produces landscaping, industrial, appearance and furniture lumber grades, which are sold in New Zealand and exported to Australia, the Pacific Islands, Asia, Africa, Europe and North America.
Red Stag Timber is committed to continual upgrade of its production facilities with a new sawmill line commissioned in 2016 at a cost of NZ$60m. Further processing upgrades of NZ$30m over the next 18 months will lift production further to 625,000m3 of lumber per annum in 2018. These factors, combined with a long term secure log contract, an enthusiastic stable workforce and a commitment to highest quality products and relationships, give Red Stag Timber the edge for long term success in its chosen markets.
Red Stag Timber Contact Details
Page last updated: 19 Oct 2017